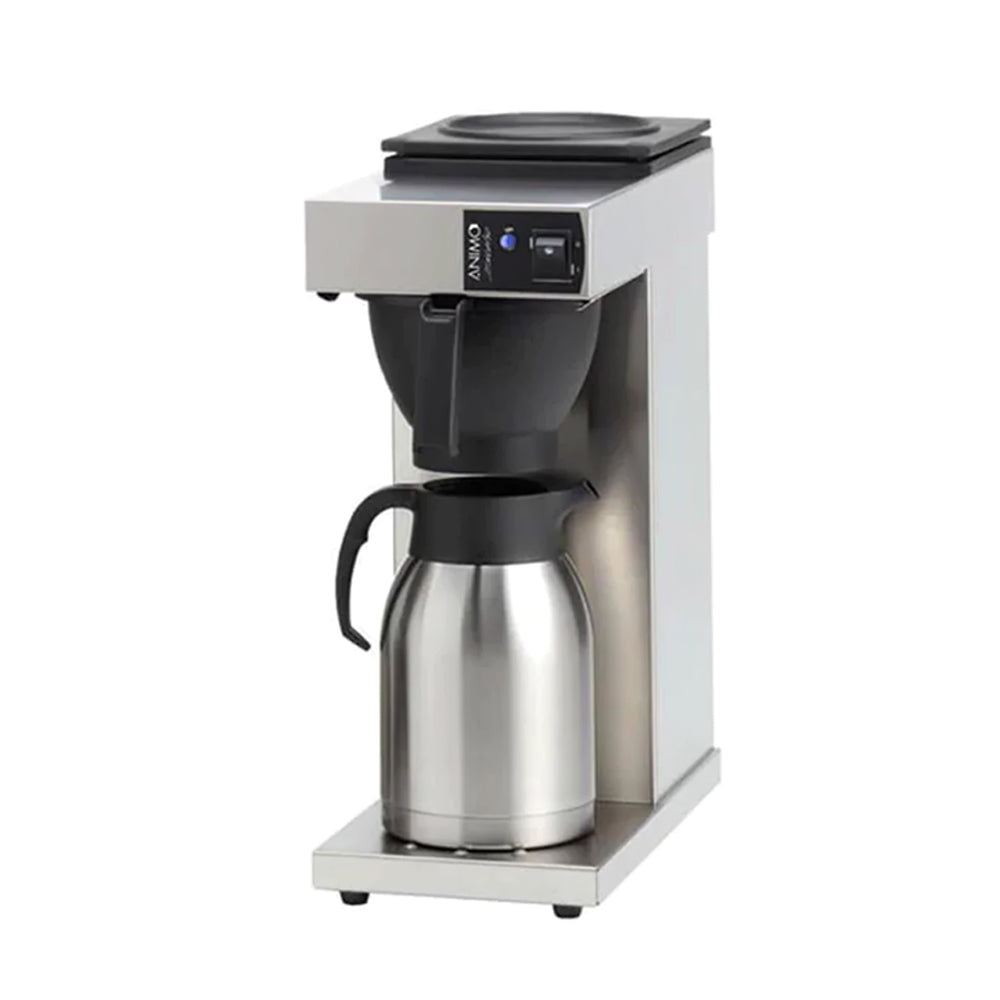 ANIMO Excelso T Pour Over with 2lt pot
Description: ComBi-line machines can quickly brew large quantities of fresh filter coffee. A ComBi-line set-up consists of a brewing unit with either one container (10 litre).
Excelso T Pour Over with 2lt pot
Coffee makers for delicious fresh coffee
Coffee... your customers and staff cannot do without it. Therefore, the coffee must be of superior quality, which can be achieved easily with the Animo Excelso range.
The Excelso coffee makers are ideal for professional use. A competitive price, in combination with low maintenance costs, guarantee a low cost price per cup of coffee.
Code: 03442SPT
Manual filling
With thermos jug (2 litre)
Entirely made of stainless steel 18/9
Dry boil protection
Easy to operate
Easy to clean
Thermos Jug Capacity
2 ltr.
Hour capacity coffee
18 

ltr.

  | 144 cups
Brewing time
Approx. 6-7 min.

Height (mm)
190
Width (mm)
477

Depth (mm)
370

Weight (kg)
65

Power
2100w
Voltage
IN 220-240V 50/60 Hz