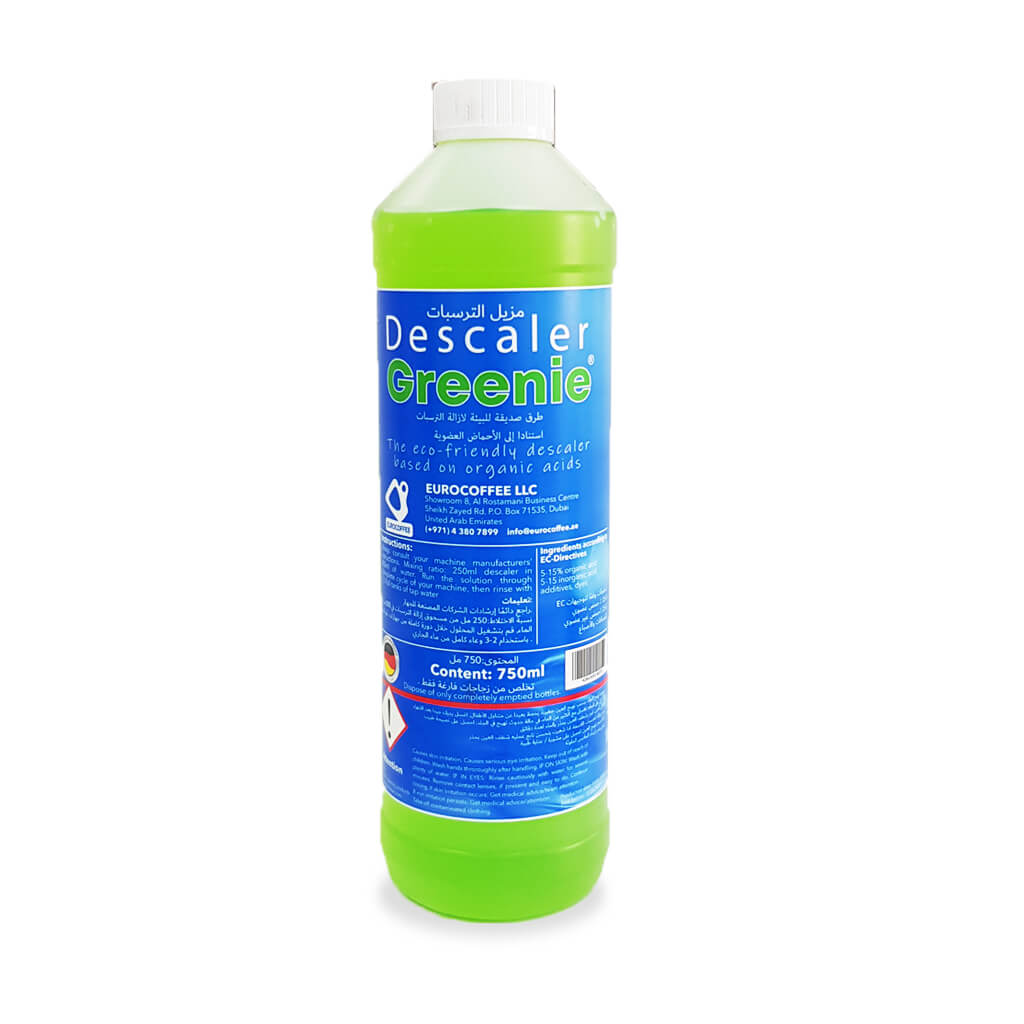 Eurocoffee Lujoclean Liquid Descaler Greenie
Eurocoffee
Lujoclean Liquid Descaler Greenie 750ml
Special descaler for high-quality espresso machines of every brand.
Suitable for fully or semi automatic coffee machines, coffee packets and coffee capsule systems as well as portafilter espresso machines.
LujoCLEAN descaler Greenie" is highly effective, simple and safe to use and guarantess an effortless and fast descalification process. Extends the life of your machine with regular usage. Leaves no residues. After the descalification process, you just rinse it out and the machine is ready to go. Because of the high corrosion protection our descaler won´t harm the high-quality material of your espresso or coffee machine. Free of harmful residues that could clog your machine.