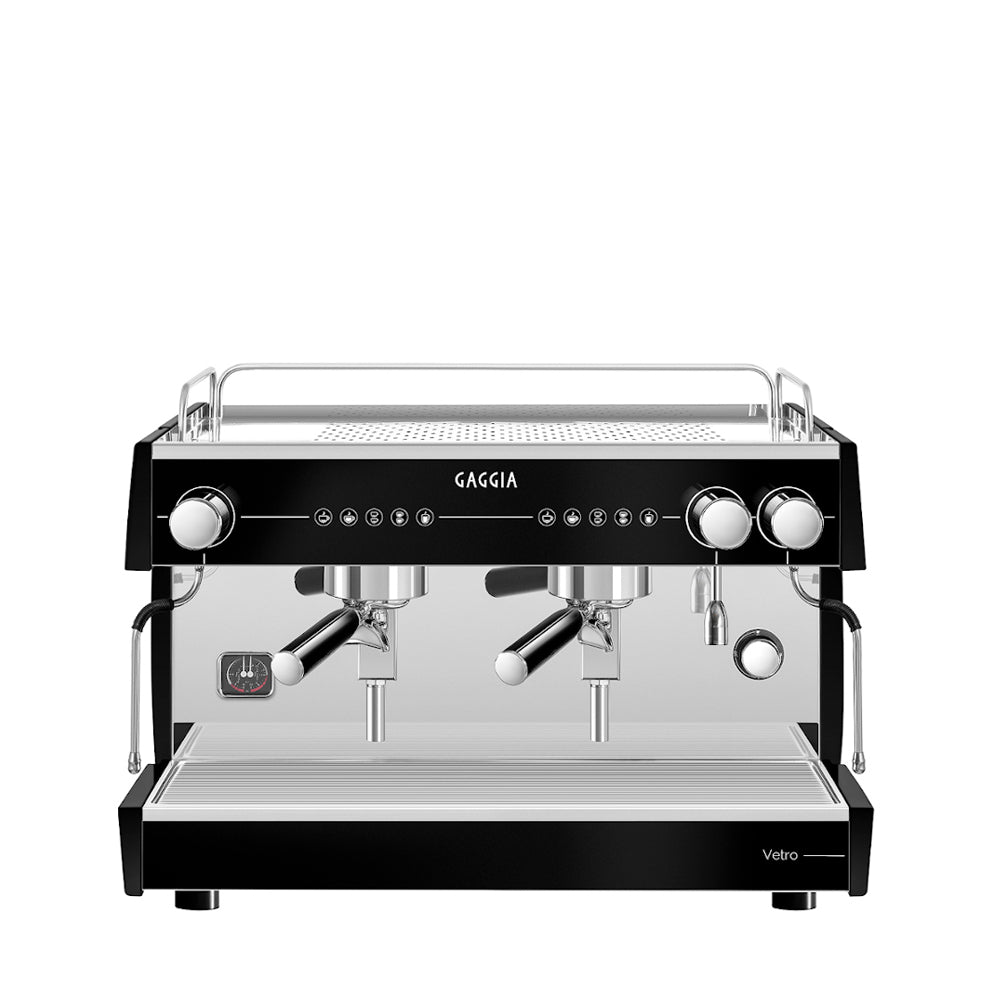 Gaggia Vetro 2 Group Standard Black Espresso Machine
Gaggia Vetro 2 Group Standard Black Espresso Machine
Practical and contemporary
Gaggia Vetro is an espresso coffee machine that stands out for its design, high quality and the reliability of its multiple features.
It comes in different electronic models to suit any coffee serving location.
95% of the contact surface with the end user is tempered glass. This is the material of the machine that is most frequently touched and makes the Gaggia Vetro the safest espresso coffee machine on the market.
Cups per hour: 400
Tempered glass front panel for an elegant, durable and easy to clean design
Rear panel, cup tray and stainless steel grille
Soft and ergonomic tap knobs with chrome detail
Steam and hot water taps with Easy Latte quarter-turn system
Backlit capacitive push buttons
Chrome plated general switch
LED lighting
Automatic cleaning cycle
Steam boiler capacity
13 L
Height (mm)
420
Width (mm)
730

Depth (mm)
530
Weight (kg)
53.2
Power
3700w
Voltage
230 V / 50-60 Hz