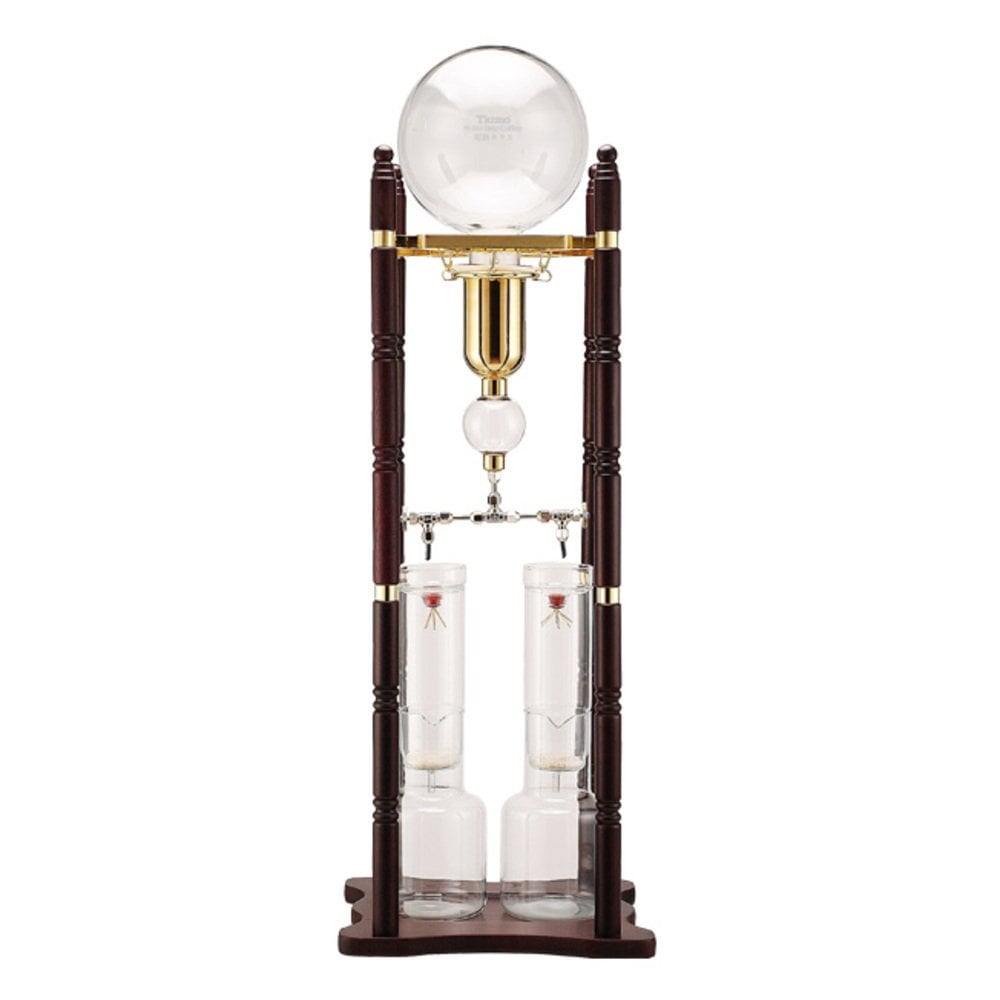 Cold Brew Tower/ Two Server Decanter 30cups
TIAMO Cold Brew Tower/ Two Server Decanter 30cups
It looks like complicated lab equipment, this ice drip brewer is fairly easy to use. It features durable wood panels with heat resistance glass reservoirs, glass coils, ceramic filter and a single valve to control dripping. 
LARGE CAPACITY BREWING perfect for Cafes restaurants and bars without sacrificing premium results Our cold brew drip technology delivers the best cold brew in 3-4 hours compared to 16-24 hours with immersion style brewing.
BETTER TASTE Ice water reservoir paired with slow drip system ensures you are extracting the full profile from you coffee grounds more effectively than traditional brewing methods.
GO-TO BREWING METHOD FOR CAFES around the world delivering in the highest quality cold brew that your customers friends and family will love.
Care and Use:
Suggested drip speed: 1 drop every 1.5 seconds.
You can store the brew in the refrigerator for up to two weeks.
Disassembling the tower before cleaning the parts.
Wash the glassware and ceramic filter before and after every use.
Do not reuse the paper filter. Reuse the ceramic filter.