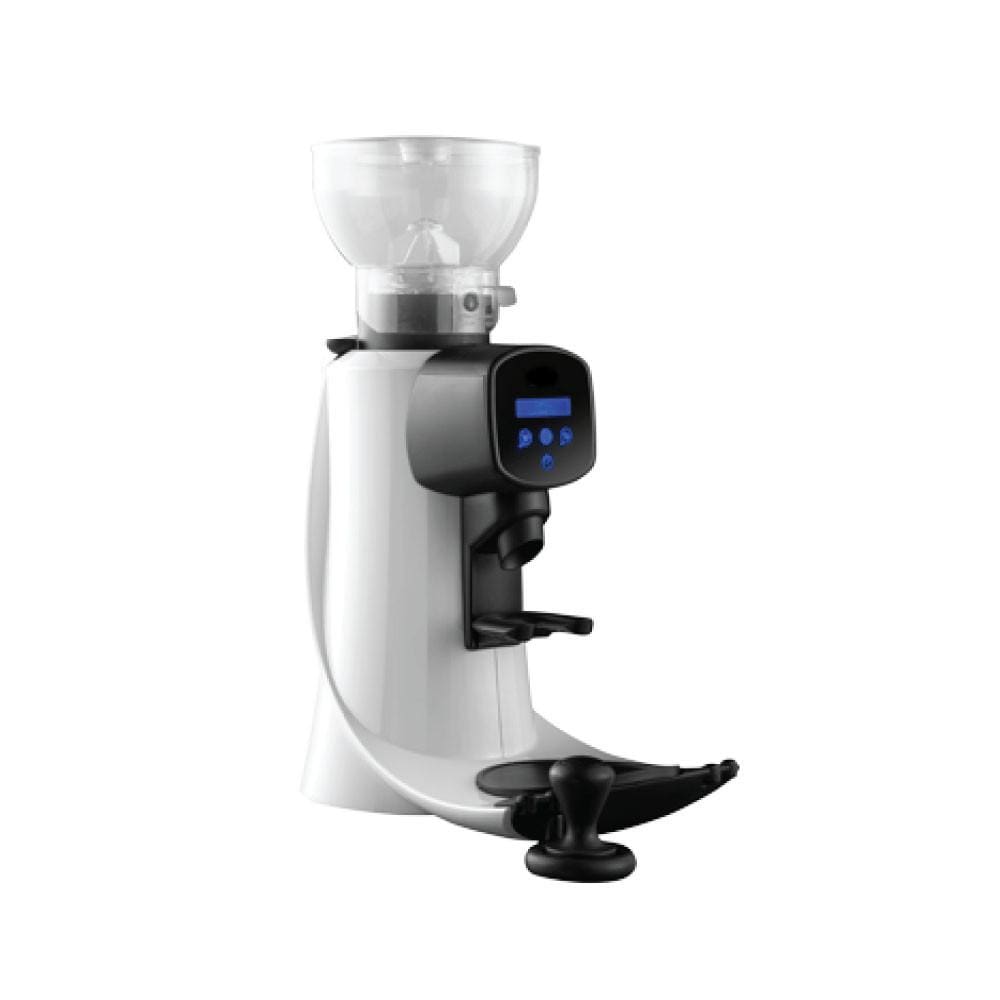 GROUND TO PERFECTIONThe Cunill Luxo grinder is perfectly suited for use in the more intimate settings.Equipped with the most sophisticated sound proofing technology, this elegant looking grinder will grind at just 55 decibels, resulting in consistently ground coffee, with little background noise.
Hopper(1kg) made of unbreakable and non-deformable material, with fast lock system and self-leveling when off
New expulsion system for the ground coffee
Touch screen for easy programming and use
Adjustment of the grinding program for each dose
Integrated coffee tamper with mobile positioner
Aluminum bodywork made in two parts, especially designed for ventilation.
Silencer 500W motor with internal auto-ventilation.
Hardened steel grinding blades 65mm in diameter 500W.
Specifications:
width: 28,5 cm
height: 62,6 cm
depth: 40,5 cm
weight: 17,5 kg