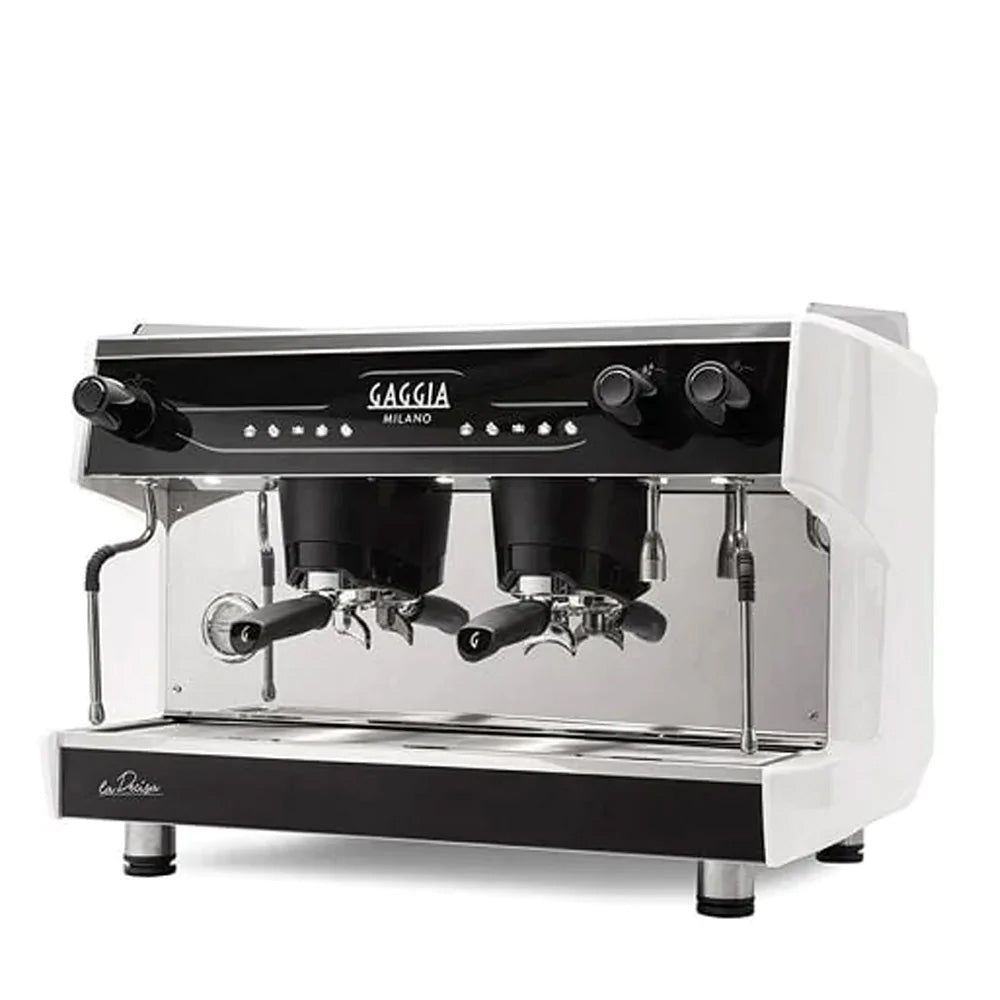 Gaggia La Decisa 2 Group Tall Cup Espresso Machine
Gaggia La Decisa 2 Group Tall Cup Espresso Machine
Gaggia's mission is to talk the tradition of the Italian Espresso to the worlds. 
The company's unchanging values of tradition and professionalism are an intrinsic part of all the machines in its range, which addresses the requirements of coffee professionals by combining state of the art technology with sophisticated design.
La Decisa has been designed to address a barista's every requirement, the backlit front keyboard, together with the led-illuminated working area, ensures La Decisa is an extremely practical and efficient coffee machine. 
Simplified maintenance and other subtle details guarantee unrivaled ergonomics, take for instance the angled filter holder handle as well as the three knobs for hot water and steam, which allow maximum delivery with a rotation of just 90.