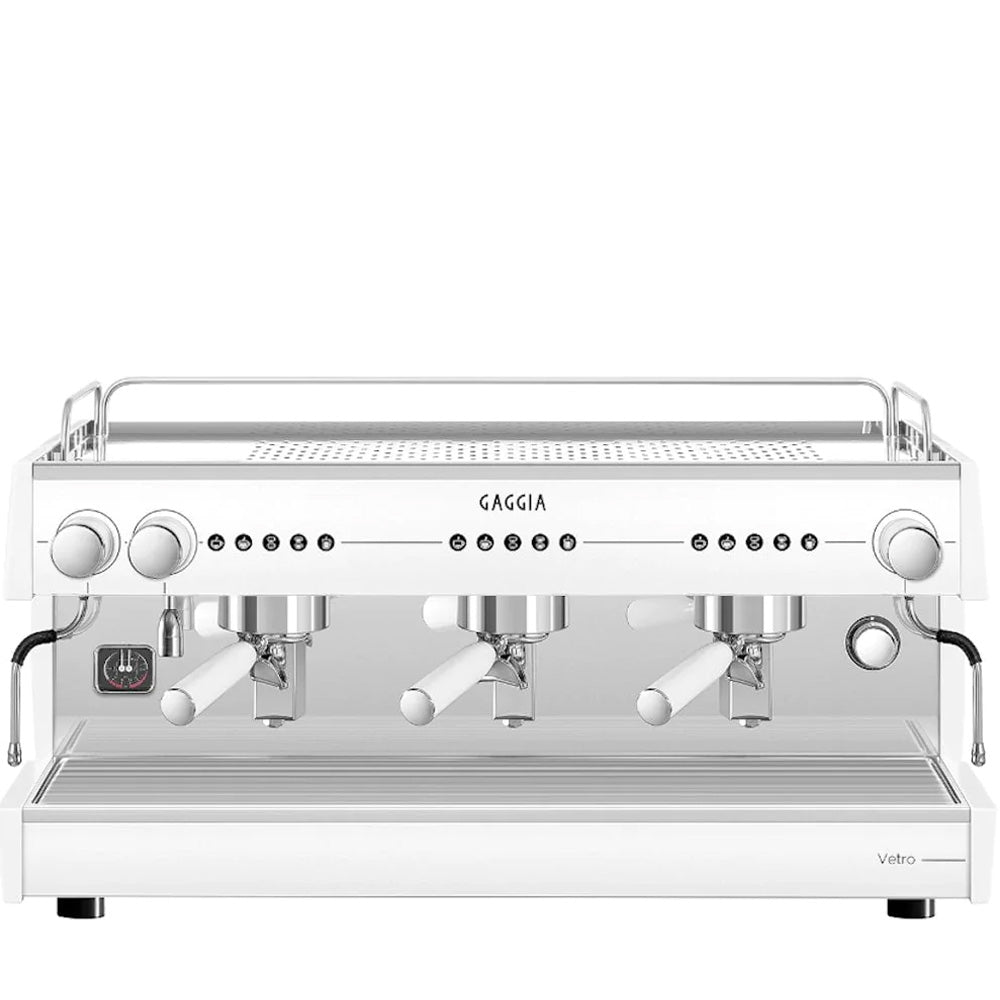 Gaggia Vetro 3 Group Standard White Espresso Machine
Gaggia Vetro 3 group Standard White
Emotions flow in front of the Gaggia Vetro, pure elegance, tradition and history. An icon of the best quality Italian espresso, Gaggia Vetro is known worldwide for its high quality and high reliability, coupled with technological innovation and the optional connectivity of the Smartia system.Discover the resonating and hypnotic rhythm of your coffee. A taste capable of awakening your imagination. In front of a Gaggia Vetro words fail: the elegance of its uniquedesign, the beauty of the tempered glass that combines with any decor. However, it is the intense flavour which unravels in every espresso, together with the quality of details and finishes, that enchants everyone
Gaggia Vetro is a 3 group electronic espresso machine that prides itself on its outstanding design, high quality, and the reliability of its features. Its contact surface is made of tempered glass, making the coffee maker the safest espresso coffee machine on the market.
Tempered glass front panel for an elegant, durable, and easy to clean design.

Steam and hot water tap with Easy Latte quarter-turn system.

Soft and ergonomic tap knobs with chrome detail.

Capacitive touch technology forming a completely smooth surface.

Certified by the NSF (National Sanitation Foundation) of the United States.

Total safety provided by copper and tempered glass components.